Exhibition & Display
These ranges from the standard hardware exhibition products like curved pop up, roll up banners, counters and stands for your trade shows to large bespoke exhibition products and prints, we provide a full exhibition printing service.

INTERNAL DISPLAYS
HEADLINER
Incredibly simple and cost-effective window poster display. Consists of two cover sheets (UV stable 700 micron PET) and four vacuum suckers, Holder for single or double-sided poster display. Vacuum suckers and key hole cut-outs make it incredibly quick and easy to install – no tools required.
Available in 3 stock sizes: A3, A2 and A1
SIGNNAV
Versatile way-finding display for walls and doors, tamper-proof, anti-reflective covers ensure clarity of message, gives a high quality finish to any message.
Available in 5 stock sizes.
TOTEM DISPLAYS:
Double-sided freestanding poster display for internal use, Elegant convex design, Anti-glare PET poster covers, Fluorescent tube lighting (single or double depending on size)
Supplied complete with 2m cable and plug
CE certificate supplied with each unit
SNAPFRAMES AND SLIMLOCKS
We can offer a wide variety of point-of-sale snap frames at fantastic prices, excellent cost effective displays that offer complete poster protection and security. Available in indoor and outdoor profiles, our stock ranges from a4 to a0 sizes.
Suitable for indoor or outdoor use.

EXTERNAL DISPLAYS
From slimlok poster cases to illuminated menu cases, all to suit your specification and requirements.

BESPOKE BOARD SHAPES
We can cut printed Foamex, cards, and correx boards to any shape you want. Whether it is for a campaign, exhibition or as a temporary sign, from real life sizes or products like eco-coat hangers we can help you to develop your project. We use UV inks to print directly onto boards resulting a high quality finish that will not fade over time.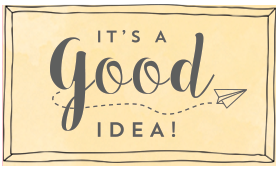 The full exhibition printing service
Curved pop ups
Roll up banners
Hard trolley counter/case
Promo counters
Promo stands
Folding display kits
Leaflet & Brochure stands